Real Estate and the 2018 BC Budget
Within the 2018 Budget announced February 21st, is a section titled Homes for BC.  This includes "a 30-point plan for housing affordability in B.C."  Minister of Municipal Affairs and Housing, Selina Robinson, states; "Home prices didn't spike overnight, and our housing problems can't be fixed with a single budget.  It will take years of sustained action to bring housing affordability home."
In a release BCREA disagrees that these moves will bring stability to the markets. Here they note the government "ignore the major culprit - matching housing supply and demand within a reasonable timeframe."
See Budget Summary for information on other aspects of the budget.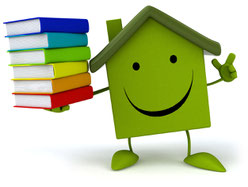 In summary, BCREA's criticism that this plan under-addresses the need for more supply in a timely manner is valid.  However, reality is it takes time to build.  This budget seems to be concentrating on reducing demand, particularly speculative and foreign demand.  As well as, it has a strong focus on increasing tax revenues by closing loopholes and gathering additional information.
How much this will reduce demand, or how much demand there is from these buyers is a question.  As discussed in this budget plan there is ample opportunity for buyers to remain hidden.  We just do not have credible numbers on the market share of this group of buyers.  If this plan is successful on reducing demand I believe this will primarily be felt in Vancouver and possibly Victoria.  Here on the Island a good portion of our increased demand has come from people coming out to retire.
Having taxes applied equally to all seems fair and frankly is long overdue.
---
The plan groups the 30 points into into five sections.  Here are some of the major points of each section of the plan.
Stabilizing The Market
In this section the focus is on "cubing demand, reducing tax evasion, closing real estate market loopholes and cracking down on speculators..."
Taxing speculators who are driving up housing costs:  In interviews the government stated they want to stop people from using the housing market as a stock market which "drives up prices and removes rental stock."  Beginning in the fall of 2018 there will be a new speculation tax on residential property for owners that do not pay taxes in BC.  In 2018 the tax will be 0.5% of assessed value and this will increase to 2% in 2019.



The tax will apply to the now five areas in which the Foreign Buyer Tax applies (next point).  "Up-front exemptions will be available for most principal residents, qualifying long-term rental properties and special cases."  Qualifying rentals and special cases are not defined and there is no mention about recreational properties.



Unlike when this was introduced in 2016 for Vancouver, there is a grace period.  The tax will not apply to most properties that were under contract by February 20th and which are registered by May 18th.  See PTT for more.


Increasing the Foreign Buyers Tax:  Also known as the Additional Property Transfer Tax has been increased to 20% from 15% and now applies to five areas of British Columbia.  In addition the Metro Vancouver as of February 21st this tax applies to:
~ Fraser Valley including Abbotsford, Chilliwack and out as far as Hope.
~ Capital Region (Victoria, Saanich, all Gulf Islands and most smaller Islands)
~ Nanaimo Regional Districts (includes the Parksville/Qualicum markets)


~ Kelowna and West Kelowna.


~ See BC Areas for a complete list and Additional PTT for more information.

Increasing the Property Transfer Tax for homes valued over three million.  For the portion of the price over three million the tax is now 5%, up from 3%.
Cracking Down on Tax Fraud and Closing Loopholes. 
While I do not work in a market that has the Foreign Buyer Tax, it was pretty clear to us Realtors that there are ways to get around paying it.  Here the government is addressing this and other issues.
Tax evasion in pre-sale condo reassignments.  High-rise condos take years to complete and in a strong housing market they will increase in value. Some speculators will purchase early and then "sell" or "flip" the unit by assigning the contract to another buyer.  This method avoids the property transfer tax for the person selling the unit and in the case of foreign sellers, may lead to avoiding the capital gains tax as well.

Developers will be required to obtain and report comprehensive information about the assignment of pre-sale condos.  This information will be passed onto provincial and federal tax departments.

Taking Action to End Hidden Ownership:  According to the plan, "it is not clear who owns nearly half of Vancouver's most expensive properties."  Ownership through numbered companies, offshore and domestic trusts and stand-in owners can hide the real owner.  For this they have three activities identified
Additional information about beneficial ownership will be required on the Property Transfer Tax form.

A registry will be developed and include information about beneficial ownership, which will be publicly available and shared with provincial and federal tax departments.

Legislation will be introduced requiring corporations in BC to hold accurate and up to date information on the beneficial owners.



A note on beneficial ownership:  In law there are two types of ownership, legal ownership (registered on title) and beneficial ownership (access to and enjoys the use of the property).  For example, some may think they could avoid estate tax by putting their children on title as joint tenants when they purchase a property (legal ownership).  However, if the children to not live there they would not have beneficial ownership, this approach to avoid the estate tax would likely be unsuccessful.

If I am reading this correctly, it appears that the government will attempt to charge the Property Transfer Tax when the beneficial ownership changes and the legal ownership remains the same.  For example, a property is owned by a corporation and the property is the only asset of the corporation.  Under the old system, selling the corporation would not trigger a change on title, and therefore the payment of the transfer tax would not apply.

Other items include:
Strengthening auditing and enforcement powers.

Closing loopholes with ALR (changing taxing on ALR land used only for residential, no details included).

Working with the federal government to prevent tax evasion and money laundering.
Building The Homes People Need. 
This section primarily covers actions to increase the hosing supply and include:
Investing 6.6 billion over 10 years to deliver 114,000 affordable homes.
Building more than 14,000 rental units for the missing middle (skilled workers).
Housing for women and children affected by violence.
Working with education organizations to build housing for students.
Fixing existing projects with an eye to affordability.
Partnering to build social housing for indigenous people.
Building 2,500 supportive homes for the homeless.
Improving Security for Renters. 
Vacancy rates continue to be low causing rental rates to rise.  The plan outlines the following:
Expanding and increasing benefits to seniors living independently and;

Rental assistance program to help working parents.  166 million over three years added to the Shelter Aid for Elderly Renters and the Renter Assistant Program (RAP).  The RAP has been expanded to supporting those with annual income of $40,000, up from $35,000.

Strengthening protection for renters landlords and manufactured home owners.  Increased funding for the Residential tenancy Branch and strengthening the Residential Tenancy Act.

Extending the life,  quality and affordability of existing affordable housing.  Investing 1.1 billion over 10 years for seismic and fire-safety upgrades for social housing.
Building Partnerships for Affordability.
This section is a little more visionary and proposes working with partners to address affordable housing issues, including:
Winding down the BC Home Owner Mortgagee and Equity Partnership program created by the previous government.  This program was introduced to help first time buyers top up their down payment with an interest free loan for five years.  Funding will be moved to a new program call HousingHub.  The Hub will partner with non-profit, for-profit builders and all levels of government to create affordable housing.

Work with local municipal and regional governments to remove barriers to affordable housing.  Also, these government will be able to use the taxes they collect to support affordable housing programs.

Introducing annual property tax incentives for purpose built rental developments.

Giving stratas the ability to charge increased fines for short-term rentals (Airbnb) bylaw violations.

Supporting increase density along transit hubs.